Do You N
eed To Play Loud Music

 Without Annoying The Neighbors?
-----------------
Your wife feels your band playing two floors above you. That's right "feels" the music, not just hears it. 
Your neighbors can hear your music clearly 7-8 houses down the street.
Maybe a truck drove by or an airplane flew over your house right as you were trying to get that perfect take. 
You Need A Soundproof
Home Recording Studio.
-----------------
I'm sure you have looked into how to build a soundproof studio and found it completely overwhelming.
Maybe you cracked open a soundproofing book and realized it read like a college level engineering course. Perhaps you started adding up the costs and found it difficult to create a solid budget.
Are You Worried You Will Build It and It Won't Be Soundproof?
-----------------
Listen I know you are smart and really good at research. You have most likely watched tons of Youtube Videos on Soundproofing and have thought endlessly about how to build your soundproof room. 
So what is holding you back?
Have Doubts? Worried About Wasted Money?
You still have doubts whether everything you have worked on will even work. Will your studio be soundproof?
You are about to spend tens of thousands of dollars whether you know it or not yet and you could waste all that money if you make a small mistake!
You Are Missing The Final 10%
You already know everything that an online course could teach you. Why add more knowledge? What you need is reassurance that all of your logic makes sense. You need a second set of eyes on your plan!
You get all the big picture stuff like double walls, and two layers of drywall, but what about all the little details that know one talks about online?
You need someone to finalize that last 10% that is holding you back from building your studio. Things like the HVAC system, ventilation, and how to build a soundproof door you know will work are holding you back. 
What about that contractor you are thinking of hiring who swears he knows how to soundproof, but you have your doubts. They keep saying, "well why don't we just do it this way..." even though you know they are wrong.
It's annoying because you can find all the information freely on the internet. Just a few more days of research and you will have your plan finalized. Right? Yet, you still can't pull the trigger and commit to building your studio. 
What If You Destroy Your House 
Re-sale value is important to you. If you spend $35,000 building a studio in your basement, but it ends up looking terrible and not even working how will that effect the value of your home? 
What if you make a huge error and the floor above comes crashing down?  
Here is what I know. You are smart, focused, well researched and have done everything you can to learn about soundproofing your recording studio. 
You have done so much research and planing, heck you may have watched all of my Youtube videos (I am truly flattered) , but you still are worried about how you will find answers to all the little details you can't find online. 
That is where I come in. I will ensure that your plan will work, I will ease all of your doubts and stress around your project and I will be your guide throughout the entire process. This means if you have any questions during any part of the design or build I will be there to answer them. 
How I Help You Design And Build A Soundproof Home Recording Studio
I Make Soundproofing
Easy To Understand
I guide you through the design phase, the building phase and then the final acoustic treatment phase.
It is my three step process to build your soundproof studio.
I Will Give You The
Facts And The Science
I coach and guide you through building your soundproof home studio so in the end you can create world class recordings from the comfort of your own home.
I
Take All The Guessing

Out Of Soundproofing
I even help you find your contractor, electrician and HVAC specialist so you don't get taken advantage of hiring the wrong person.
Why Having A Soundproof Studio Is Life Changing
You Can Play Whenever You Want
By the end of the program you will walk into a quiet beautiful space to create in. You will be able to play or record drums at 2am. 
You will never have to stop a take because a plane is flying overhead or truck drives down your street.
Right now you are looking at your gem of a drum kit that you haven't touched in weeks because it is simply too loud to play in the house. Let's change that!
You Will Have Dialed In Acoustics
Not only will your room look amazing, but it will be acoustically dialed in as well.
This means you will be able to record instruments with greater accuracy and precision, make decisions with more confidence and never have to worry if your mixes translate to the car again.
You have never had a proper room to make music in, but music has been your passion your entire life. Now you will have that perfect sounding room. 
You Will Have A Space You Are Proud To Share
Lastly, you will be proud to show off your dream studio to all of your friends, family and neighbors.
You will leave our program with a soundproof home recording studio that is acoustically treated. You will be able to record or play music whenever you want to. Your recordings will sound professional and you will be able to mix faster and with greater precision.
Most importantly,
you won't hear any unwanted noises

from the outside.
Nobody will have any idea

how awesome the music is you are creating on the inside.
Proof That I Know How To Soundproof A Studio
You
Don't Have To Spend $100K

To Have Someone Build Your Soundproof Studio
Here in Nashville you can hire a soundproofing contractor to build you a soundproof studio. This is great, but it will cost you at least $100K.
Maybe you have hired an acoustic designer in the past, but they just didn't really come through. They used a cookie cutter acoustic design that left you really unimpressed even though they have a big name. 
These PRO acoustic designers might overdo your home studio making it feel sterile and less homey. 
What if you live in a city where Soundproofing Contractors simply don't exist?
What if I told you there is a way to build a soundproof studio for under half the price of hiring a PRO. On top of that, no matter where you live you can have a soundproof professional level recording studio. 
It is possible to build it right the first time, save tens of thousands of dollars, save hundreds of hours of your time and get the soundproof studio you have always wanted.
"It is possible to build it

right the first time, save tens of thousands of dollars, save hundreds of hours of your time

and get the soundproof studio you have always wanted."
You Need A System
Soundproofing just requires a system to help you with a step-by-step design to build and then acoustically treat your studio. This system does not require hiring a costly soundproofing contractor (who may not even be using the best soundproofing methods).
This is why we recommend cutting out the expensive designers and contractors, saving you tens of thousands of dollars and instead use a framework to help you build the soundproof home recording studio you have always dreamed of.
Why You Should Join The
SOUNDPROOF STUDIO

BLUEPRINT
Soundproof Your Studio was built with one purpose in mind: to help people like you build a soundproof studio with ease.
I am not going to build your soundproof studio for you, but I will make sure you have the best soundproof design, the correct people to help you build it, and ensure your studio will sound great when it is all done.
I also know there are a lot of questions and a lot of self-doubt when you take on such a big project. That is why I am are here to make you feel confident your soundproofing project will turn out just like you imagined.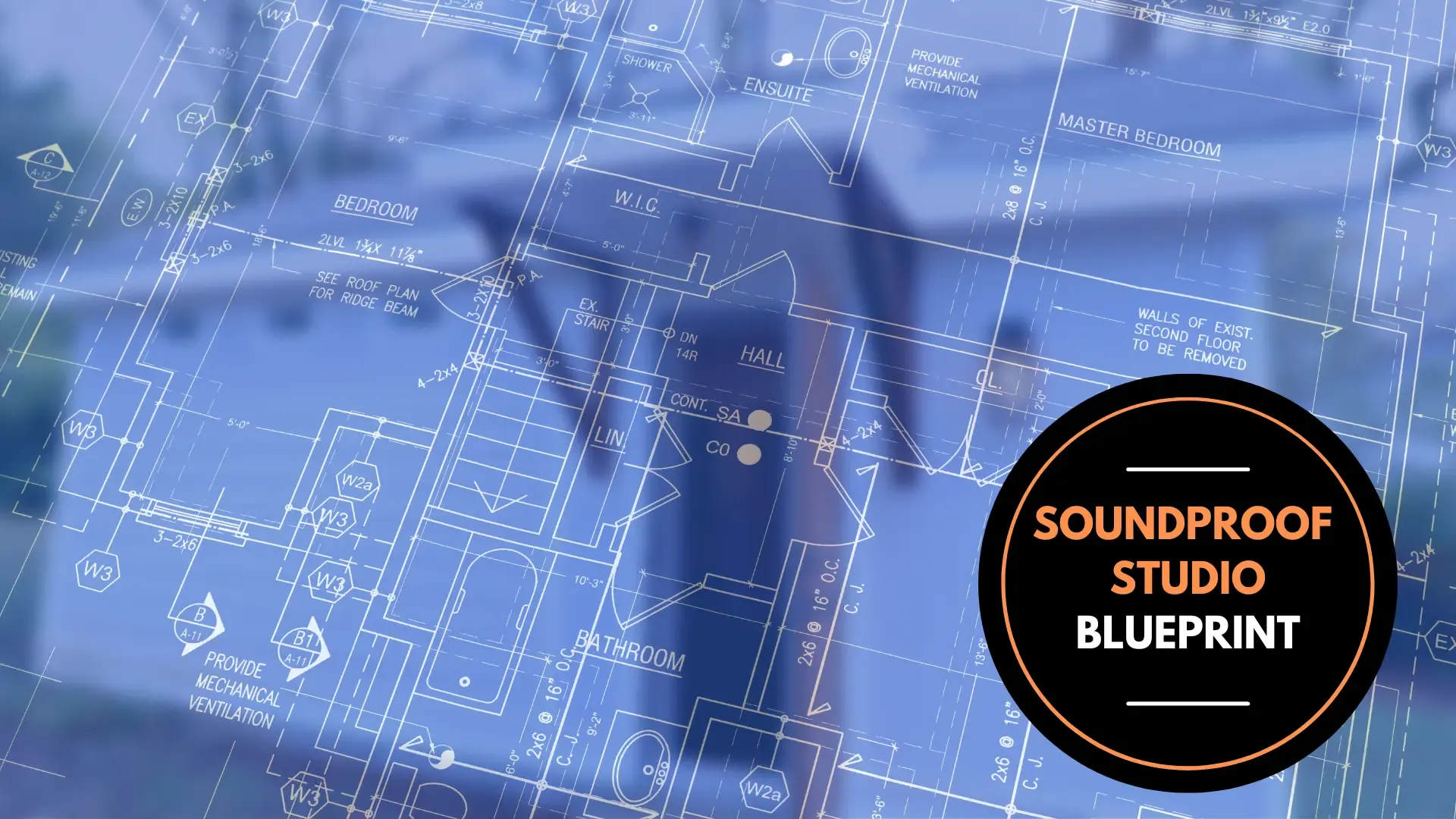 This program takes you through
a simple easy three step process
1) Design Your Soundproof Studio
I will personally go over your design for your studio.

Together, we will pick the best floor, wall, ceiling, door, window and HVAC systems for your specific design.

Next, I will help you build your soundproofing team.

Then, I will help you plan out your budget and schedule your build days on your calendar.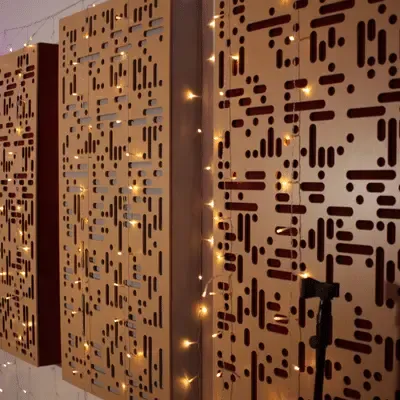 3) Craft Your Acoustic Treatment
I will guide you through the design and installation of your acoustic treatment

First, I will help you choose what acoustic panels you will need.

Then, I will help you through the process of building or buying acoustic panels.

Lastly, I will teach you how to install your acoustic panels and calibrate your speakers to the room.
"That's It!"
In three steps you have a fully professional soundproof home recording studio.

I take a super complicated huge project and streamline it, so you end up with the studio you have always dreamed of.

I do all of this while saving you tens of thousands of dollars on labor, research and costly mistakes.
To See If The

Soundproof Studio

Blueprint Is A Good Fit For You
Book A
Soundproof Clarity Call
This call is to discuss your project, build needs and figure out your soundproofing roadblocks.
This call will go over your:
Confusions with soundproofing

Overview of what you have already done

Understanding what is and is not working

Talk through potential resources that will lead you to building your soundproof studio
What Other's Are Saying About Soundproof Your Studio:
"Wilson is immediately easy to talk with and knows how to keep a complicated subject on-track. He's confident, knowledgeable and humble.
His experience and approach are just what we all need to stop going in circles and finally give you the confidence to start building your dream studio. I highly recommend you click Book A Call today. You'll be glad you did."
- Dan Pawlovich (Drummer for Panic At The Disco)
------
"Wilson is a life saver! After I soundproofed my studio it used to get really hot, but after he helped me install a quiet air conditioner it's way more comfortable for everybody"
-Casper (Professional Producer/Mix Engineer) , Los Angeles, CA
----
"The session was very helpful. We went over all of my questions and Wilson guided me whenever I needed help. I really appreciate his support and look forward to sharing some photos after the construction."
-Volkan Kayasu
Frequently Asked Questions
I don't know anything about construction. Can I still build a soundproof studio?
I don't think I need any help, I have it all figured out. Why should I work with a soundproofing consultant?
Will you build the studio for me?
Isn't soundproofing too expensive?
I don't have the time to build a soundproof studio. How can I still build one and have it fit my budget if I don't build it myself?
Can't I just use acoustic foam, egg cartons or heavy curtains to soundproof my studio?
Am I a good fit for your services?